Thank you for reading
Still: The Journal.
We would love to hear from you.
The editors can be contacted by email at editors@stilljournal.net or by completing and submitting the form below.

We also welcome feedback for the talented writers and artists we feature in each issue. If you have a message for them, we will be happy to pass it along.


Our mission is to provide a free website that offers the finest in contemporary
literary writing of Central Appalachia, or the Mountain South.

Our emphasis is on the literature of the Appalachian region, and we are committed to publishing excellent writing that does not rely on clichés and stereotypes. We want to feature writing that exemplifies the many layers and complexities of the region or that is written by an author with a connection to the region.

Still: The Journal was established in October, 2009, and is published three times a year, usually in February, June and October.


Some thoughts on our name . . .
To be a writer is to learn how to be still.
The moonshine still is one of the oldest stereotypical images of Appalachia.
As a culture, Appalachia has been told for decades that it is disappearing. We are still here, proud and strong as ever.
James
Still
, author of
River of Earth
,
The Wolfpen Poems,
and other fine works, is the grandfather of modern Appalachian literature and has inspired us all.

Co-founder and Fiction Editor:

Co-founder and Poetry Editor:

Creative Nonfiction Editor:

Associate Fiction Editor:
Co-founder and former Creative Nonfiction Editor:
Sam Gleaves
Kristin Gotch
Rachel Dellaposta


Kendra Peek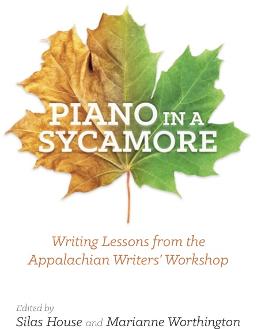 ©Hillbilly Media 2009-2020