Still: The Journal 2010 Literary Contest

Winners and Finalists:
Fiction:

First Prize:

Kayla Rae Whitaker, Brooklyn, NY

Judge's Selections:

Patti Meredith, Germantown, TN
Natalie Sypolt, Kingwood, WV




Finalists:

Jessica Caudill, Yerkes,KY
Judy Cooper, Florence, KY
Kelli B. Haywood, Litt Carr, KY


Poetry:

First Prize:

Frank Jamison, Kingston, TN

Judge's Selections:

Denise Helton, Ladson, SC
Noel Smith, Pomona, NY

Finalists:

E. Gail Chandler, Shelbyville, KY
Pamela Gibbs, Lawrenceburg, KY
Pauletta Hansel, Cincinnati, OH
Elizabeth Langemak, Bethany, WV
W. F. Lantry, Silver Spring, MD
Sarah McCartt-Jackson, Bowling Green, KY
Llewellyn McKernan, Barboursville, WV
Jane Sasser, Oak Ridge, TN
Jo Barbara Taylor, Raleigh, NC




Nonfiction:

First Prize:

Bobbi Buchanan, Louisville, KY

Judge's Selections:

Frankie Finley, Lexington, KY
Rachel Rosolina, Bloomington, IN



Finalist:

Casey Clabough, Appomattox, VA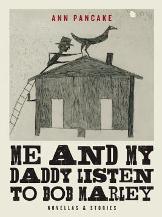 Fiction Judge
Ann Pancake is the author of the acclaimed novel Strange As This Weather Has Been, which won the 2007 Weatherford Award and was named one of Kirkus Review's Top Ten Fiction Books of 2007. Pancake's collection of short stories, Given Ground, won the 2000 Bakeless award, and she has also received a Whiting Award, an NEA Grant, a Pushcart Prize, and creative writing fellowships from the states of Washington, West Virginia, and Pennsylvania.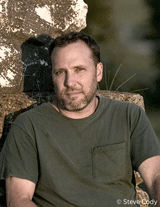 Poetry Judge
Maurice Manning, the author of four collections of poetry, was awarded the 2009 Hanes Poetry Award from the Fellowship of Southern Writers. His first book, Lawrence Booth's Book of Visions, was selected by W. S. Merwin for the Yale Series of Younger Poets. Manning, a former writing fellow at the Fine Arts Work Center in Provincetown, Massachusetts, teaches at Indiana University and Warren Wilson College.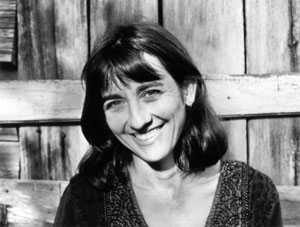 Nonfiction Judge
Janisse Ray, a writer, naturalist, and activist, is the author of three books of literary nonfiction, including the critically acclaimed Ecology of A Cracker Childhood. She is on the faculty of Chatham University's low-residency MFA program, and is a Woodrow Wilson Visiting Fellow. She holds an MFA from the University of Montana, and in 2007 was awarded an honorary doctorate from Unity College in Maine.