Two Poems by David B. Prather
If a Tree Falls in the Forest
It does make a sound, you know. The branches
reach out instinctively to catch the earth.
Leaves wave upward in locks and tresses.
My sister and I leap from the roof
of an unfinished building, the trunks of our bodies
plummeting. Her hair is like that, swept
toward the sky. We love the tickle of gravity
in our stomachs, fledglings ready to fling
ourselves at the world. Our grandmother is a tree,
one of those shade-bearing deciduous trees alone
in a field, carved by lightning. We know
a storm is coming. Clouds gather so thick
they block the sun, wind so fierce it stings
quicker than bees. In some trunks, you can
find honey in their hollowed form. All that buzzing,
louder as you approach. All those birds that go
unmentioned, high among the trembling leaves.
Humidity
The atmosphere is bohemian.
Wind drags itself through
tresses of numberless trees.
Mulberry shivers at the touch.
It's one of those days
when the sun explodes,
and the earth perspires
with an untamed love.
Monarda flares in the field.
Butterfly weed trembles by the road.
Grasses along the chain link fence
weave their way upward.
Even water on a day like today
rises. Everyone strips off their clothing, all
whisked away with a sultry touch.
Paradise has its limits,
but what those are may never be known.
It is the way of bees to gather in hives,
cool themselves with rapturous wings.
In the full light of afternoon,
even the breeze steals a breath.
Standing still is not an option.
Waterfalls thin to slow ecstasy.
And the naked world cries out with joy.
Each second belongs to the passion of another.
If I find my way home,
there will be no sleep.
Tangle my wicked body with dreams.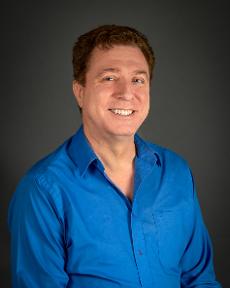 David B. Prather
's poetry collection is
We Were Birds
(Main Street Rag, 2019). His poetry, essays, and book reviews have appeared in
Colorado Review, Seneca Review, Prairie Schooner, Poet Lore
, and many others. David coordinated the Blennerhassett Poetry Reading Series hosted by the Blennerhassett Hotel and the Blennerhassett Museum. He studied acting at the National Shakespeare Conservatory in New York, and he studied writing at Warren Wilson College. He taught English and Creative Writing at West Virginia University-Parkersburg and at Marietta College in Marietta, Ohio.