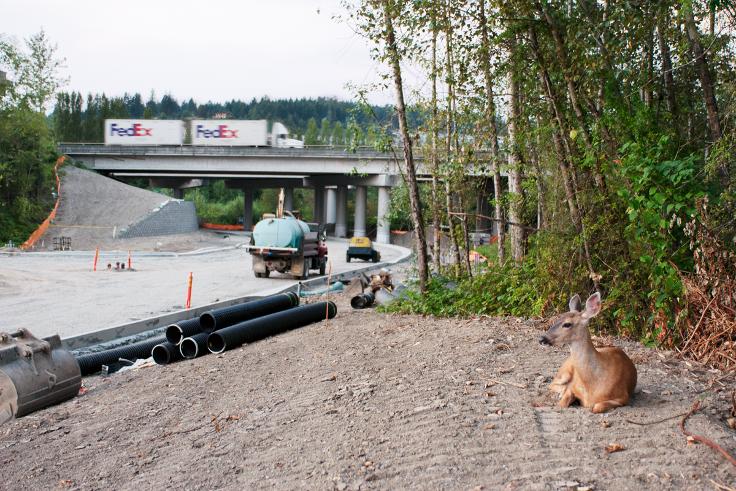 "Encroachment, Issaquah, WA"

©Carrie Tomberlin; used with permission

Carrie Tomberlin is an artist and educator based in Asheville, North Carolina. Her photography has led her to explore various issues including ageism, consumer culture, and climate change, and she regularly exhibits her photography both nationally and internationally.

She received her MFA in photography from Clemson University and currently teaches photography and visual culture at University of North Carolina Asheville where she also serves as Gallery Director. Prior to her career as an educator, she worked with several non-profit organizations including the National Museum of Women in the Arts in Washington, DC.
Artist's Statement

Though more connected by ever-expanding technological networks, there seems to be a growing disconnect between action and consequence. New technology and a shift in mindset from we to I allows us to socialize, learn, and create community on our own individual schedules, but this web of connectivity adds countless distractions and likely hinders our ability to be fully present. As we move away from the tangible into a brave new world of convenience, what happens to culture and the actual space we inhabit?

In searching for ways to illustrate these contradictions, I began to think in narrative terms and look for moments that visualize this disconnect. By juxtaposing indulgence and absurdity against the costs of self-gratification, my hope is to encourage a new vocabulary that includes connection, community, accountability, moderation, and sustainability.
~ Carrie Tomberlin, June 2017
All images ©Carrie Tomberlin; used with permission