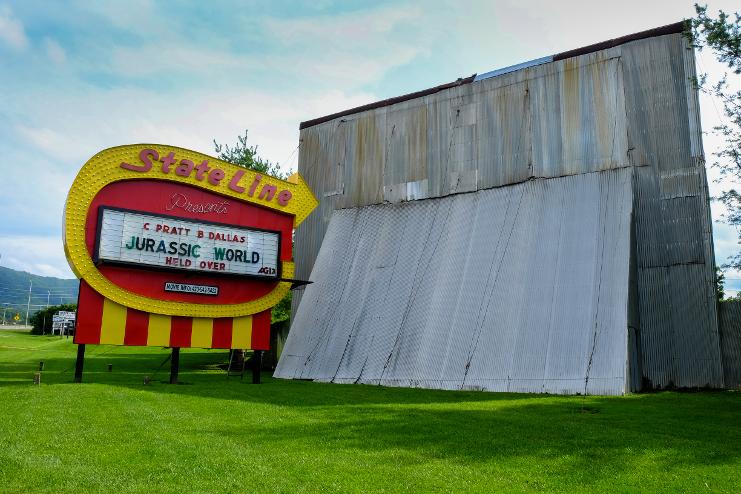 "Jurassic" ©Lisa Flanary; used with permission
Lisa Flanary is an Associate Professor of Photography at Carson Newman University in Jefferson City, Tennessee. She has taught there since 1998. Lisa earned an MFA from East Tennessee State University and a BA in History from Carson-Newman University. As a fine art photographer she works with both analog and digital processes. Her work has been shown in galleries and museums across the country. More of her work can be seen on her website.
Artist's Statement

These photographs were made in the eastern third of Tennessee, a cultural and geographical part of Appalachia. Here modern life and the traditions of the early settlers often intertwine. A bluegrass band stands on the street in downtown Knoxville. Evangelicals speak of heaven and hell and want to save our souls because the reapers are coming and there is a feast with the beasts. The local chiropractor wants to fix our bodies and advertises this with an enormous spine on display. Angels are everywhere and the Waffle House stands like a beacon on a hill. Reality and irony are everywhere we look.
~ Lisa Flanary, June 2016
All images ©Lisa Flanary; used with permission