Three Poems by Julia Nunnally Duncan
Lake Tahoma


He refused to leave his wife;
after all, he was a man well-known
in the community,
and the scandal would be too much to bear.
Yet he couldn't see his way to desert his girlfriend,
whom he cared for dearly.
So with his lover beside him in his car
he drove into Lake Tahoma—
the water taking the two in its embrace
and ensuring he wouldn't have to face
his dilemma anymore.
Mildred
In her parents' house,
near the railroad tracks,
Mildred lay in state
for mourners to come and view her—
her blonde hair spread about her shoulders,
her blue eyes closed forever.
Some remembered the pretty sixteen-year-old
as a clerk in the local Belks store,
but more whispered that day
about the way she couldn't have the married man
so she shot herself instead,
thinking she'd be better off dead
than bereaved of his love.
Oak Tree
The cotton mill families had heard the tale—
as far back as any could recall—
of the lynching at the oak tree
behind the Methodist church.
None knew what the man had done
to be punished this way,
and now a tire swing hung on a stout limb
so children could play there of a day.
But come night they stayed away
for fear they might see the ball of fire
that some claimed would appear
in the darkness at the tree.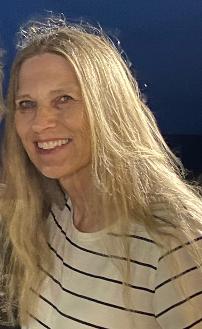 Julia Nunnally Duncan is a lifelong resident of Marion, North Carolina. "Lake Tahoma," "Mildred," and "Oak Tree" are based on stories her mother told her about tragic events that occurred in her hometown many years ago. Her publications include ten books of poetry and prose. Recently, her work appeared in Smoky Mountain Living, Tennessee Home & Farm, World War One Illustrated, and BlazeVOX. A retired community college English instructor, she enjoys writing full-time and spending time with her husband Steve, a woodcarver, and their daughter Annie.