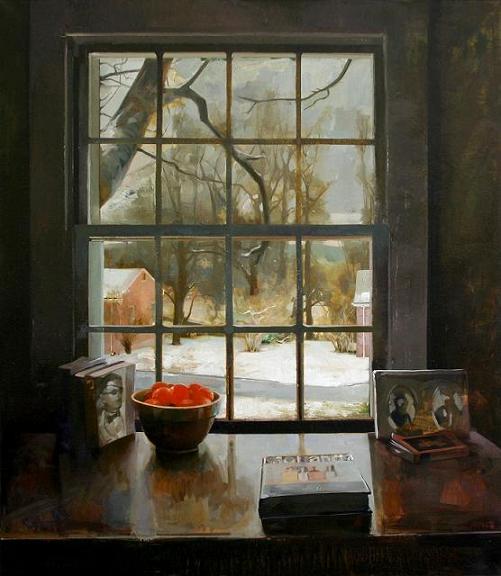 Snowscape, Berea, 54 x 47, oil on canvas
Kevin Neal Gardner
is a painter and drawer from Escanaba, Michigan, in the remote Upper Peninsula. After earning his B.A. in Liberal Arts, with an emphasis on philosophy and the history of mathematics, Gardner studied painting at the Pennsylvania Academy of the Fine Arts in Philadelphia. Later, he attended graduate school at Indiana University, Bloomington, receiving a teaching scholarship and an MFA in Painting while studying with artists including Bonnie Sklarski and Eve Mansdorf. Gardner is currently Assistant Professor of Painting and Drawing at
Berea College
in Berea, Kentucky. His art has been exhibited in solo and group shows nationally, from Santa Fe to New Hampshire, including The Painting Center in New York City, the annual Body/Figure/Nude show in Lexington, Kentucky, and multiple exhibits at the Red Raven Art Company in Lancaster, Pennsylvania. Gardner is the recipient of numerous awards for his art, including the Frances D. Bergman Memorial Prize for Excellence in Representational Painting.
Artist's Statement:


I hate stuff and I hate messes, but I love painting both.

While I consider most of this work to be something like interior-landscape; essentially, these are still life paintings. Though on the lowest rung of the hierarchy of painting genres, still life allows me to explore content and dramatic narrative in a way I don't allow myself with figurative work (I tend to objectify people and to personify objects).

Each painting becomes a record of a specific time and place. This record includes not only the world immediately around me, but also recent experiences, influential authors and artists, and historic painting.
Click the images below to view paintings