Exodus, Chatham, VA, 1901


The number of Black miners increased from no more than 3,000 in the entire state in 1890 to over 11,000 in southern West Virginia alone
in 1910. . . . Rural Virginia, contributing over 40 percent of West Virginia's Black population in 1910, was the major source of male and
female Black migrants in southern West Virginia. . . . Along with paying for advertisements in the local Black weekly to attract Black
workers from nearby Virginia, coal operators employed professional labor agents.
— Joe W. Trotter,

Coal, Class, and Color: Blacks in Southern West Virginia, 1915-1932
Most anythin was better than bendin like a question mark
hunchbacked over tabacca leaves. I had been in them fields
since I was 12, body beneath an angry sun, the plant's dark
sap stickin then dryin on my arms, a blood-brown gum
lye could never make clean. A Black man in a sharp black
suit was eyein me at the train station, where we sometimes
goes to sell snuff. I shoulda known the deal he was offrin
was too good to be true: a paid ticket, two week's pay, even
a place to stay. He said negroes earned almost the same
as whites down in them mines. Said it's time fa us to get
off these ol' plantations. I shoulda known I'd just be tradin
one kinda dirt for another. But my eyes was too fixed on
the roll of dolla bills he flashed, glossy as sweetgum leaves.
He sweet-talked me on the spot. By the time I had second
thoughts, the train doors locked.
Source Document: A Medical Survey of the Bituminous-Coal Industry, Report of the Coal Mines Administration, United States Department of the Interior, Washington 1947.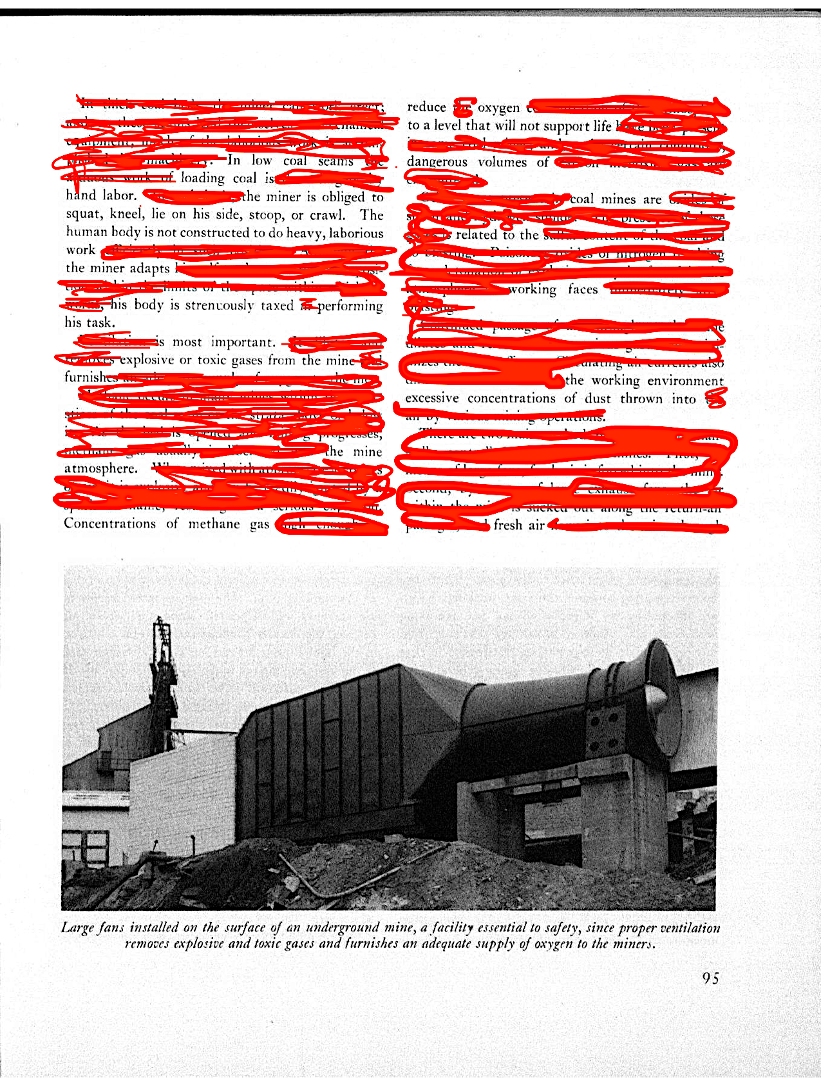 Ode to My Mama's Bathrobe

You are the color of 80s rouge, bright
as synth pulsing through Prince's
whimpers about a Little Red Corvette:
You need to find a love that's gonna last.
And maybe that's what I heard over
the Lazarus Intimate Apparel loud-
speaker when I cruised by lacy undies
and transparent bras to determine if
you'd be appropriate for my Mama
on Mother's Day. How I, in all my infinite
11-year-old wisdom, searched for
softness to give the woman who gave
me life, and settled on 100% spun
polyester. You felt teddy-bear-like,
with nodules of care matted in
haphazard rows like the perfect
naps before a hot comb straightened
out the kitchen. What I grew
to admire about you over the years
was the same thing I admired about
my Mama: strength.Your fibers with-
stood fish grease, coffee spills,
sweat stains and did not complain.
You washed easily and came out
the dryer smelling less like Bounty
and more like White Diamonds, as if
Mama's signature scent was baked
into you too: Lily and bergamot,
jasmine and Turkish rose, sandalwood
and musk. Your tag labeled you a size
Medium, but o, how you stretched!
You accommodated her heft after
the botched surgery that left one thigh
swollen with grief once its fatty tumor
was excised. And whenever I felt extra
sad, she'd lay you across my shoulders
and squeeze me like a zit, leave little
room for tragedy, or woe is me, my pity
zapped in your blood coat, knowing
wherever you be, so too would Mama.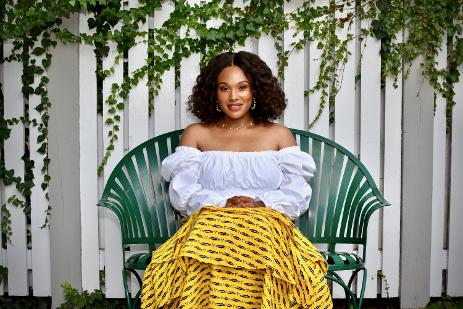 L. Renée is a poet and nonfiction writer from Columbus, Ohio. Her work, nominated for Best New Poets and a Pushcart Prize, has been anthologized in Women of Appalachia Project's Women Speak: Volume 6 and Volume 7. She is the recipient of the Indiana University Guy Lemmon Award in Public Writing, Martha's Vineyard Institute of Creative Writing Alumni Award, Appalachian Review's Denny C. Plattner Award, 2021 Rattle Poetry Prize finalist, and second place for PLUCK! The Journal of Affrilachian Arts & Culture and New Limestone Review's Crystal Wilkinson Creative Writing Prize. Her poems have been published or forthcoming in Tin House Online, Obsidian, Poet Lore, the minnesota review, Southern Humanities Review, Water~Stone Review, and elsewhere. She has received support from the Barbara Deming Memorial Fund, Inc., Oak Spring Garden Foundation, The Peter Bullough Foundation for the Arts, The Writers' Colony at Dairy Hollow, Minnesota Northwoods Writers Conference, Fine Arts Work Center in Provincetown, and Kenyon Review Writers Workshop. She holds the MFA in Poetry from Indiana University, where she was nonfiction editor of Indiana Review and associate director of the Indiana University Writers' Conference, and a MS in Journalism from Columbia University, where she was a Joseph Pulitzer II and Edith Moore Fellow. Find her on Instagram @lreneepoems.