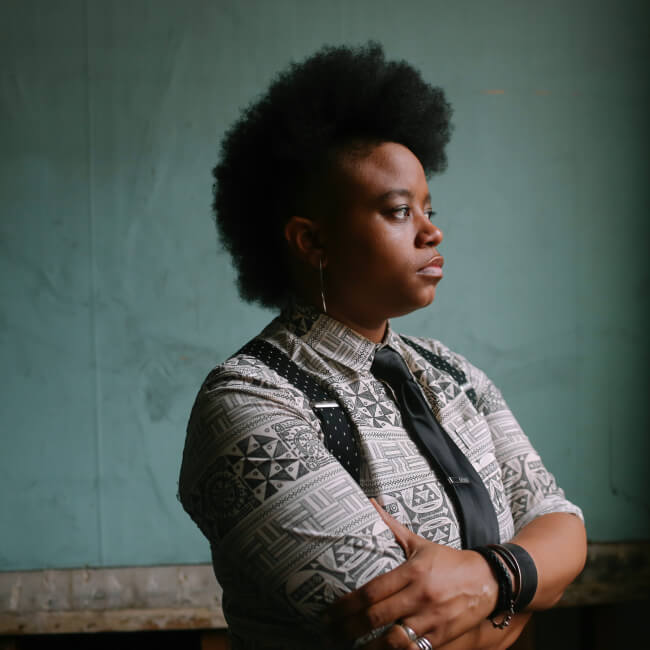 Amythyst Kiah describes herself as a "Southern gothic, alt-country blues singer/songwriter." According to her biography, she "draws heavily on Old Time music (Mississipp Sheiks, Son House, Jimmie Rodgers, Olla Belle Reed, Carter Family) and is inspired by vocal stylings of R&B and Country music from the '50s-'70s (Big Mama Thornton, Sister Rosetta Tharpe, Mahalia Jackson, Dolly Parton, Patsy Cline, Loretta Lynn). She also draws heavily from contemporary artists that have similar powerful vocal integrity (Adele, Florence and the Machine, Megan Jean and the KFB, Janelle Monae, Thom Yorke, Tori Amos, Bonnie Raitt)."
For over a decade she has made her home in Johnson City, Tennessee, where she performs regularly in the area and beyond, including appearances on Mountain Stage, Smithsonian Folklife Festival, Music City Roots, and Bristol Rhythm and Roots Reunion.
View more of Amythyst Kiah's powerful music on her website.