Beauford Delaney
1901-1979
"So Dogged and Splendid a Journey"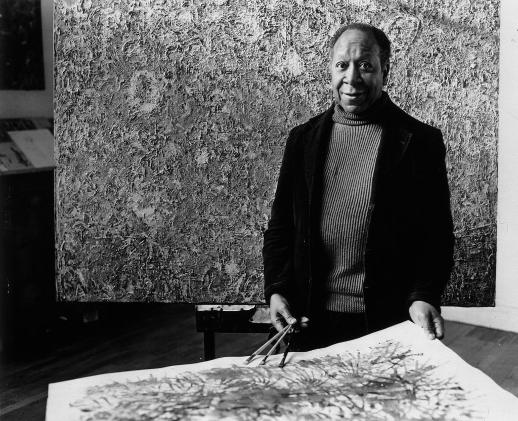 I learned about light from Beauford Delaney, the light contained in every thing, in every surface,
in every face. Many years ago in poverty and uncertainty, Beauford and I would walk together
through the streets of New York City. He was then, and is now, working all the time, or perhaps
it would be more accurate to say that he is seeing all the time; and the reality of his seeing caused
me to begin to see. . . .

Perhaps I am so struck by the light in Beauford's paintings because he comes from darkness—
as I do, as, in fact, we all do. But the darkness of Beauford's beginnings in Tennessee, many years
ago, was a black-blue midnight indeed, opaque, and full of sorrow. And I do not know, nor will
any of us ever really know, what kind of strength it was that enabled him to make so dogged
and splendid a journey.

~James Baldwin, from an introduction to a Beauford Delaney Exhibition, 1964


American artist Beauford Delaney's Appalachian roots have, in the last few years, been celebrated and acknowledged by his hometown in Knoxville, Tennessee. Born in 1901 in East Knoxville, Beauford Delaney eventually came to be recognized as an important American artist, although he was generally forgotten and neglected by the art world until the early 1990s. With the help of a few patrons, Delaney left Knoxville as a young man and traveled to Boston to study art, eventually arriving in New York, where he met a 15-year-old James Baldwin. Their deep friendship continued into Paris and lasted until Delaney died there in 1979.
Known for his inventive and vibrant use of color, Beauford Delaney's art ranged from portraiture to abstract expressionism. Knoxville historian Jack Neeley notes that James Baldwin described Delaney as "a cross between Br'er Rabbit and Francis of Assisi. . . . Beauford had a kind of holiness, but also a sense of trickery, a sense of the funny about him. You see that combination in his painting - there's an ethereal love of light and life, but also a quirky comic vision." The Knoxville Museum of Art launched a retrospective in 2020 of 48 paintings that encompassed Delaney's journey as an artist. The Marble City Opera performed Shadowlight, an opera about Delaney, and the city had other celebrations to honor Delaney.
Perhaps one of the most ambitious moves to remember Delaney is in progress now. The Delaney family home on Dandridge Avenue in Knoxville was purchased by the Beck Cultural Exchange Center and is being restored as the Delaney Museum. (The original Delaney home was located on Old East Vine Street, close to the present-day Weigel's on Summit Hill, but was razed during the city's urban renewal phase in the 1960s which obliterated at least three major Black neighborhoods at the time.) The Delaney Museum will be a community arts and education center where working artists can live and teach at the Museum.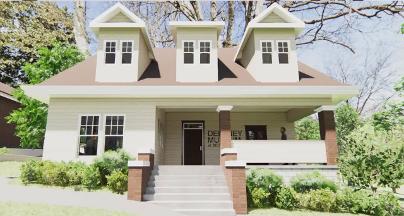 Artist's rendering of the future Delaney Museum.

Take a virtual tour

via the Beck Cultural Exchange Center.
Below is a visual resources to learn more about Beauford Delaney, his beginnings in Knoxville, Tennessee, and his life in Boston, New York, and Paris.
Black in Appalachia
produced this film along with East Tennessee PBS in 2020. Black in Appalachia also has
a resource page
on Delaney, including a Teacher's Guide.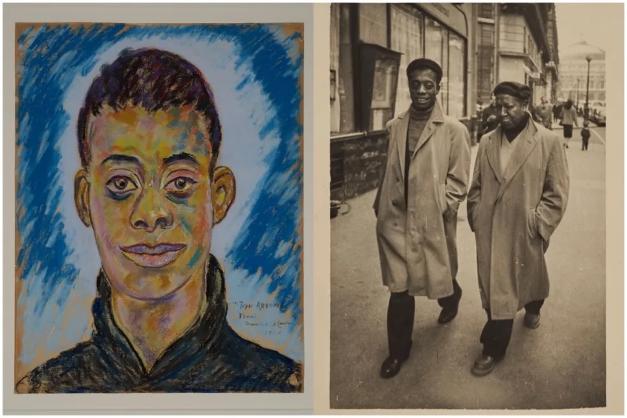 Left, "Portrait of James Baldwin," by Beauford Delaney, 1944; Right, Baldwin and Delaney in Paris, ca. 1960. (Images belong to The Knoxville Museum of Art and reproduced here from
Compass
.)