Rissi Palmer
Color Me Country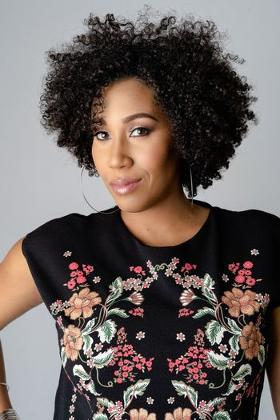 In addition to her ground-breaking work as a Black country musician since 2007, and on top of her work as an activist and supporter of other country music artists of color through her Color Me Country Artist Grant Fund, Rissi Palmer launched her radio show Color Me Country with Rissi Palmer on Apple Music Country in 2020.
On Color Me Country, Palmer brings listeners in-depth and entertaining conversations, history lessons on Black performers in country and Americana music, and interviews with Black, Indigenous, and Latinx musicians, writers, and content creators.


Her official bio notes:

Rissi Palmer's gift lies in reaching across all musical boundaries. While she made her mark in Country Music, she is equally at home in R&B music, bringing the entire spectrum of popular music to bear on music she calls 'Southern Soul.'

The daughter of Georgia natives, Rissi was born near Pittsburgh, PA and spent her adolescent years in St. Louis, Missouri. Raised in a musical family that loved both country and R&B, Rissi was a part of a singing and dancing troupe sponsored by a local television station at age 16, and by the time she was 19 years old, she had already been offered her first publishing and label deal.

In 2007, she released her debut album Rissi Palmer, charting singles, "Country Girl," "Hold On To Me," and "No Air." Since then, Rissi has independently released a Christmas single, her first children's album, Best Day Ever and an EP titled The Back Porch Sessions. Her most recent album, Revival, was released in 2019 and has been critically hailed as her most personal and uplifting work to date.
Copyright © 2021 Baldilocks, LLC Rissi Palmer™ and Color Me Country™ are trademarks of Baldilocks, LLC

Below are several media offerings from Rissi Palmer. Click the photo below to access her store to order or listen to her latest album, Revival.