Wu Fei & Abigail Washburn:
guzheng zither meets the banjo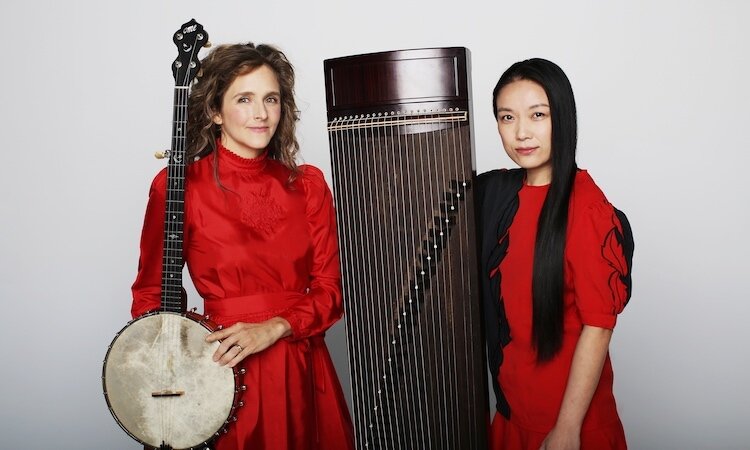 Abigail Washburn and Wu Fei, photo by Shervin Lainez
Musicians Wu Fei and Abigail Washburn released their self-titled album in early 2020 just as the world locked down to weather the global pandemic. The album's description as "music of our shared world, highlighting our shared humanity and the transformative power of song" seems especially fitting.
Released from Smithsonian Folkways Recordings and recorded and produced by Washburn's partner Béla Fleck in their basement studio, the songs mix traditional Chinese and traditional American music that results in a mesmerizing soundscape by two virtuoso musicians—each masters of their own instruments. The unlikely combination of clawhammer banjo and the Chinese guzheng zither pays tribute to the many influences that make up American and Chinese song traditions. Wu Fei and Abigail Washburn is a linking of folk traditions—traditions that are complex and disparate, although often labeled and lumped together in an arbitrary category. This music reveals the power of music to transcend politics, culture, language, and musical categories.
The bi-lingual liner notes by music scholar Xiaoshi Wei can be downloaded from Smithsonian Folkways. The record company also includes listening/buying options as well as lesson plans for teaching the music. Below are three songs from this stunning record, including one live performance.