Before You Were Dad by Rebecca Hamilton


Damn. Those are the ugliest swimming trunks I've ever laid eyes on.
The color scheme: a dingy red, a mustard yellow, a splash of black, and some white stripes to top off "the height of 80's fashion." A beer in your right hand and your girl in the left. A Marlboro Light 100 dangling from the corner of your mouth.
You might have borrowed those aviators from Maverick for all I know.
I want to put those glasses on and travel back in time. I want to meet the long haired, leather skinned, free-loving man who grew up to be a single father of two. I want to know the you before you knew how to regret your mistakes. I want to know how you felt then. Alive? How you felt before you had everything to lose and lost it.
I've had glimpses of him in this picture when you laugh that raucous laugh. The one that I can hear from my upstairs bedroom over your too-loud TV. Then he disappears behind that thick, emphysema cough. The Marlboro Light still dangles from the corner of your mouth and you never could give up the tint on your glasses—trifocals—only a shade or two lighter than those aviators.
I want it for you. I want it for me. A little piece of the past to make up for the present.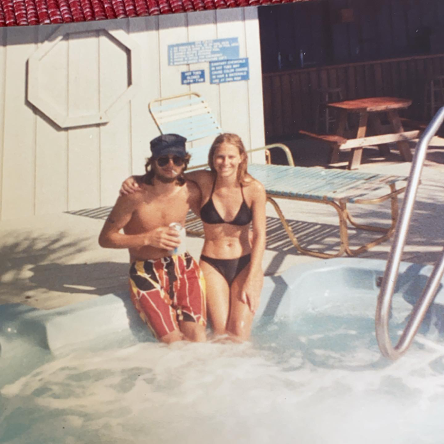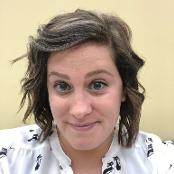 Rebecca (Becky) Hamilton teaches English at University of the Cumberlands in Williamsburg, Kentucky. She is currently pursuing her MFA in creative nonfiction at West Virginia Wesleyan College. Becky lives in Corbin, Kentucky with her husband, Ethan, and their two dogs, Elle and Stitch. This is her first publication.