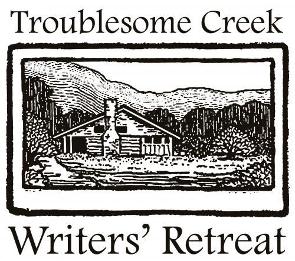 ~

Poetry Editor's Note: Early April in eastern Kentucky is bright with a certain color - a shade of deep pink that doesn't really have a name to describe the brilliance that is the Redbud tree in spring bloom. Along the old Daniel Boone Parkway (Highway 80) the steep landscape is splashed with this color of pink, heightened by speckles of white dogwood and sarvis blooms. The parkway twists through Laurel, Clay, Leslie, Perry and Knott Counties (and beyond), and its panorama in spring is both breathtaking and distracting as I'm making my way to the historic Hindman Settlement School in Hindman (Knott County), Kentucky, for a 3-day writing retreat with 13 other people.

Established in 1902 by May Stone and Katherine Pettit, the Hindman Settlement School has continuously serviced the residents of Knott County, Kentucky, with educational, cultural, and service-learning opportunities, including the long-standing Appalachian Writers Workshop, held for a week every summer since 1977. The Troublesome Creek Writing Retreat held in April, 2014, was a continuation of a new writing retreat opportunity established the winter before. Retreatants lived and ate and wrote together during one of the prettiest Kentucky springs I can ever remember. One of the things we committed to at the retreat was a record of our time together in these pages. Below, you'll find poetry, short fiction, and creative nonfiction from the participants, some of them journeying to eastern Kentucky for the first time, some of them publishing here for the first time.

We at Still: The Journal feel lucky to have this work to share with you, much of it inspired by nature, heritage, and the opportunity to be together in a quiet place. Click the writers below for our record of this journey together. Below the list of writers is a photo gallery of images at Hindman Settlement School, submitted by the participants.
~