Stall Vendor, Cloth Hall, Krakow, Poland / © Greta McDonough
David Joy
What Cannot Be Carried Alone

C. Williams
WXY & Z

Zach Williams
Laps
Pauletta Hansel
My Father's Photograph

Holly Haworth
The Weight of Things

Gabriel Morley
Small Evils

Dana Wildsmith
Listen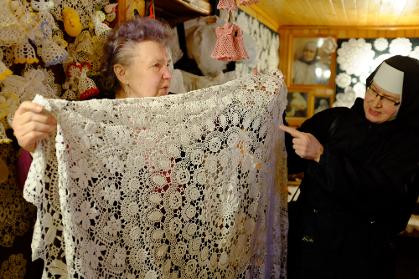 Koronek lacemaker, Istebna, Poland / © Greta McDonough
Rural spectators that gather in my soul, people of the hills,
people from the outskirts of town who barter
& trade in the plaza, the one that pounds rosemary
on a quartz stone & the one who establishes hives
among the heather. Land of the basket weavers,
land of harmonica players & sellers of fodder in the
expanse of fog.
-Juan Carlos Mestre
translations

Poems by Juan Carlos Mestre translated
from Spanish by Jeremy Dae Paden
Win Bassett
Matthew Haughton
Kathleen Brewin Lewis
Sandra Marchetti
Joshua Martin
Rosemary Royston
Ida Stewart
A.E. Stringer
____________
A Poetry Sampler: Links

featuring
Sean Corbin
M. Brett Gaffney
Adam Lambert
Dominique Traverse Locke
John C. Mannone
Sosha Pinson
Maryelizabeth Pope
Nicole Tong
Robert West
Nicole Yurcaba
Lora Smith reviews Aimee Zaring's Flavors from Home: Refugees in Kentucky Share Their Stories and Comfort Foods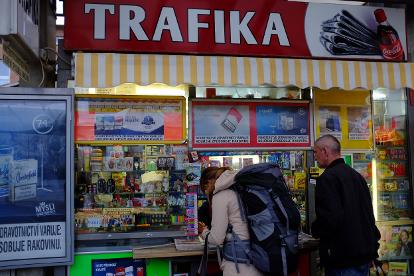 Train Station, Olomouc, Czech Republic / © Greta McDonough
Scott Miller: Going Home, a film
Grant Alden, a feature on Scott Miller

Busker, Old Town, Prague / ©

Greta McDonough
~ So many contributors to Still: The Journal have published new books in the last year that we wanted to congratulate a few of them. You can find publishing/ordering information by clicking the title of each writer's work. Cheers!
~ We also congratulate Still contributor Neela Vaswani on her GRAMMY Award for Best Children's Album (2015) ~ I Am Malala: How One Girl Stood Up for Education and Changed the World by Nobel Prize Winner Malala Yousafzai, read by Neela Vaswani. Read more about Neela's award.



~ The editors congratulate George Ella Lyon, the newly-appointed Poet Laureate of Kentucky. We look forward to all the literary programs and progress she will bring to the Commonwealth. Congratulations!

~ We congratulate our creative non-fiction editor, Karen Salyer McElmurray, on the forthcoming release of Walk Till the Dogs Get Mean: Meditations on the Forbidden from Contemporary Appalachia, a collection of creative nonfiction from contemporary writers that she co-edited with Adrian Blevins. The writers in Walk Till the Dogs Get Mean explore the theme of silencing in Appalachian culture through faith, class, work, and family. Read more or order here.




~In our last issue we featured an interview with documentary photographer Roger May who spoke about his Looking at Appalachia project . We share this good news about that project:
The Archive of Documentary Arts
at Duke University Libraries will serve as the archival repository for
Looking at Appalachia
, collecting "digital files, prints from the travelling exhibition curated by Mr. May, field notes written by photographers, and other related ephemera." May's
Looking at Appalachia
project was recently featured in
"Lens,"
the blog of photography, video, and visual journalism at
The New York Times.
~Our banner and homepage images for this issue are used by permission of Greta McDonough. Greta spent three months in the Czech Republic in early 2015 teaching social work and traveling in the region. Her photography has been featured in Kudzu, and photos of her time in Ukraine have been used in a benefit for Ukrainian refugees displaced by the violence there. Greta has two documentary photo projects in development. She lives and writes in Owensboro, Kentucky.


~Still fiction editor Silas House is hosting The Appalachian Symposium on September 9 and 10, 2015 at Berea College, Berea, Kentucky. The Appalachian Symposium is a gathering of major Appalachian writers where they discuss literature, place, stereotypes, diversity, craft, and more in public conversations and panel presentations. All events are free and open to the public. No registration is required. Find out more by visiting The Appalachian Symposium website.
~ Still: The Journal was awarded the e-Appalachia Award for Outstanding Website from the
Appalachian Studies Association in March, 2014. The award is presented annually "in recognition of an outstanding website that provides insight on Appalachia and its people, or provides a vital community service to Appalachia."

Olomouc, Czech Republic / ©

Greta McDonough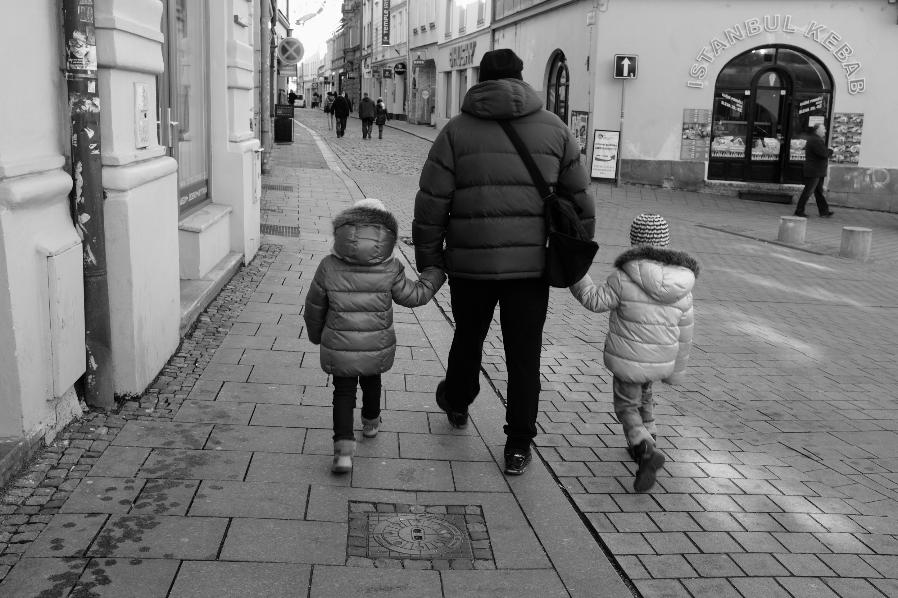 Saturday morning, city centre, Olomouc, Czech Republic / ©

Greta McDonough