Thank you for reading
Still: The Journal.
We would love to hear from you.
Contact the editors by email at editors@stilljournal.net

We also welcome feedback for the talented writers and artists we feature in each issue. If you have a message for them, we will be happy to pass it along.


Our mission is to provide a free website that offers excellent contemporary literary writing.
Our emphasis is on the literature of the Appalachian region, and we are committed to publishing quality writing that does not rely on clichés and stereotypes. We want to feature writing that exemplifies the many layers and complexities of the region. We also feature writers with connections to the region. Still: The Journal has been publishing established and emerging writers, musicians, and visual artists since 2009. We publish
three times a year, usually in February, June and October.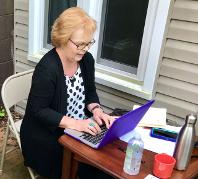 Marianne is a poet, creative nonfiction writer, editor, and educator. Her work has appeared in
Oxford American, CALYX,
Cheap Pop
,
Reckon Review
, and
Grist
, among other places. She received the Al Smith Fellowship from the Kentucky Arts Council and artist's grants from Kentucky Foundation for Women. She co-edited
Piano in a Sycamore: Writing Lessons from the Appalachian Writers' Workshop
and is author of a poetry chapbook. Her poetry collection is forthcoming from University Press of Kentucky, 2022. She grew up in Knoxville, Tennessee and lives, writes, and teaches in southeast Kentucky.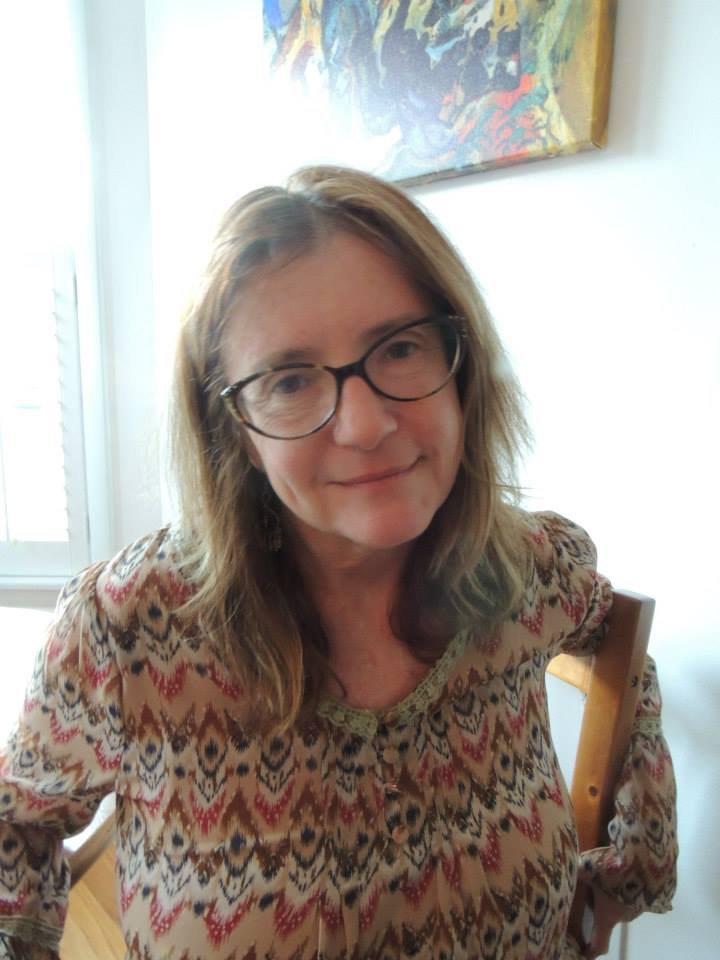 Karen
writes both fiction and creative nonfiction. Her memoir,
Surrendered Child
, won the AWP Award Series for Creative Nonfiction. She is also the author of
Wanting Radiance
, a novel from University Press of Kentucky,
Motel of the Stars
, Editor's Pick from
Oxford American
,
Strange Birds in the Tree of Heaven
(University of Georgia Press), a novel that won the Lillie Chaffin Award for Appalachian Writing, and
Walk Till the Dogs Get Mean: Meditations on the Forbidden from Contemporary Appalachia
, an anthology co-edited with Adrian Blevins, from Ohio University Press. Her essays have won the Annie Dillard Prize, the New Southerner Prize, the
Orison Magazine
Anthology Award and have several times been "Notable" in
Best American Essays
. A collection of her essays is forthcoming from Iris Books.
Co-founder and former Fiction Editor:
Silas House
Co-founder and former Creative Nonfiction Editor:
Jason Howard
Sam Gleaves
Kristin Gotch
Rachel Dellaposta


Emily Masters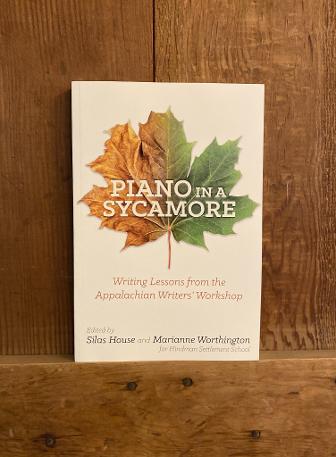 Piano in a Sycamore: Writing Lessons from the Appalachian Writers' Workshop
is a unique handbook for readers and writers featuring writing instruction and advice from selected staff members of the acclaimed Appalachian Writers' Workshop at Hindman Settlement School from the last forty years. The first Appalachian Writers' Workshop was organized in the summer of 1977 when Albert Stewart invited fellow Kentucky writers Harriette Simpson Arnow, James Still, and Billy C. Clark to the Forks of Troublesome to teach creative writing to the first gathering of about twenty students. Today the workshop has become known as the literary heartbeat for an entire region.
Piano in a Sycamore
covers a wide range of topics including writing prompts, meditations on the writing process, reading suggestions, and very specific craft suggestions for writers. This anthology is a must-have for anyone who loves writing, reading, or the life-changing experiences of the Appalachian Writers' Workshop. (Edited by
Still
editors Silas House and Marianne Worthington. Proceeds benefit Hindman Settlement School and the Appalachian Writers' Workshop.)
©Hillbilly Media 2009-2021