Saffron by Shiloh Sizemore
As I ponder, listening to the frogs, the wind squanders.
My ribs burrow at the consideration of you. I pine.
You've kissed the back of my legs. That no one has
done before–
Only the sun, and the mosquitoes swarming up my limbs reached that distance.
I'd slaughter to become the clothes that drape over your cold caramelized skin.
When we kiss you taste like sweet kool-aid, sparking at the wisp of my tongue,
I watch you, as you stare beyond my gaps and fixate on the appeal.
Craving the dirt beneath our feet, until we feel the grit in our teeth.
Dissect me. You can see the sprouts buried in my organs, the seeds, that you have split, now becoming mature.
I long to be the blood pumping through your weakened gums, to be the mush between your crooked teeth.
Grant me permission to sulk inside of you.
Let me germinate my melancholy throughout your nerves, and veins.
Through disease, I'm grasping onto you.
And at night, I listen to the rats under my pillow and think of the sound of your heart piercing through
your chest.
What I desire: to be at peace with lying down in your field, to dissolve.
My necessity? To be smothered by your praise, and to become inflicted with your presence.
My saffron.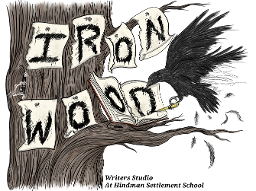 Shiloh Sizemore is a gothic poet from Knott County, Kentucky who writes about the macabre and gruesome, then turns it into beautiful subjects.