Hillbilly Madonna, Sara Moore Wagner's first of two full-length collections debuting this year (Wagner won the 2021 Cider Press Review Editor's Prize for Swan Wife), uses achingly beautiful words to paint the landscapes of our traumas. Wagner describes childhoods full of "neon orange fingernail polish / and candy cigarettes," adolescence spent concocting ghost stories and hanging out near train trestles, adult years struggling to come to terms with grief and isolation, the kind where "You'll know / what the world looks like, how / sometimes nothing is watching you / slip away." Yet amid all of the bleakness and heartache, she shows us there is hope on the other side. Wagner's hope is hard-won though, anchored more in tough-girl Appalachian grit than forgiveness or healing, but it cradles a future nonetheless.
Wagner expertly uses several threads to move through the speaker's life stages in Hillbilly Madonna, weaving them together as one's experiences weave together a life. Femininity, particularly how it's embodied, is one of several strong themes that tie this collection together. Through examining girlhood blossoming into womanhood and then motherhood, Wagner illustrates both the internal growing pains that women endure as well as the external pressures of the patriarchy and women's expected performance for the male gaze. In a refreshing and empathetic way, Wagner then knots these issues to another theme: heroin.
Heroin use, and substance abuse more broadly, which many of us in Appalachia know all too well in one way or another, take on new significance under Wagner's pen. Rather than viewing substance abuse as a single-noded problem, when taken simultaneously with issues of patriarchy and femininity, the reader is able to see how substance abuse is utilized to counter the many traumas that coincide with being feminine in a patriarchal society. It's a salve that is turned to when one is tired of being "vessels carrying in the next / dawn, and the next" or when the roles we must play force us to "shave / the holler from our limbs like scraping / paint off an old truck." Wagner's portrayal of her sister and others like her who make similar choices to cope with societal pressures offers a unique and understanding outlook, a much-needed antivenom to the demonizing opinions we so often see in the comment sections of our local newspaper's Facebook page.



Wagner's work give[s] every reader a powerful female figure to lean on, whether she's a hard-as-nails grandma who cuts into "the most bruised tomatoes," Persephone enjoying her pomegranate seeds, or the speaker herself, who refuses to continue intergenerational traumas and becomes her own heroine.




Arguably, the patriarchy is a problem everywhere, but place and emplacement bury these poems deep in Appalachia (and yes, it's still Appalachia if it's said with the "lay"). Wagner's poems carry us into the foothills of southern Ohio until those voluminous expanses dip into the river and emerge as mountains on the other side. Bringing together family genealogy from Ohio and West Virginia allows Wagner to highlight the roles of the matriarchy and the necessity of intergenerational Appalachian womanhood to not only her speaker's story, but to provide support to readers who may be dealing with the sorts of intergenerational traumas and coping mechanisms that Wagner so astutely describes.
Wagner's matriarchal kinship, however, is not just limited to one's nuclear family, which makes sense when we understand the nuclear family as a patriarchal construct. Women in Hillbilly Madonna are not related solely by their family names or even their Appalachian roots; religious, particularly Catholic iconography, as well as Greek goddesses pepper the pages of this collection. While religion (typically regardless of the religion being interrogated) can be linked to the patriarchy, an issue Wagner doesn't shy away from in the collection, the inclusion of mythological or religious women seem more like a retelling and refocusing on their own stories rather than allowing them to be defined by male protagonists or writers. And for those readers less inclined to bond with goddesses and Holy Mothers, there are plenty of regular humans in Wagner's work too, giving every reader a powerful female figure to lean on, whether she's a hard-as-nails grandma who cuts into "the most bruised tomatoes," Persephone enjoying her pomegranate seeds, or the speaker herself, who refuses to continue intergenerational traumas and becomes her own heroine.
There are three sections to Hillbilly Madonna, with a song lyric epigraph for each section, penned by Gillian Welch, William Elliot Whitmore, and Neko Case, respectively. Given the chosen epigraphs, readers might imagine that the first section would focus on longing, the second on shame, and the third on coming to terms with one's wounds, or what we might consider healing. While there are a few poems that clearly embody each of these themes in the corresponding section, there were also poems in each section that seemed out of place, or that might fit better elsewhere in the collection. To be sure, organizing poems is certainly a difficult task, and there will always be poems that are omitted or are put in a segment that might not suit them precisely. Essentially, I felt that a different organizing principle may have improved the cohesiveness of each of the three areas, as the time-travel between pieces in the same section sometimes felt jarring. I do want to emphasize, however, that the poems themselves were obviously related regardless of section based on the shared threads I've discussed thus far.
As a writer from southern Ohio who is familiar with the landscapes Wagner conjures, I easily pictured the gentle rolling hills and backwoods hollers described in these poems. However, the reach of her poems and the difficult topics with which they grapple (patriarchy, Christianity, substance abuse, misogyny) extend far beyond central Appalachia and even the much-contended boundaries of Appalachia, loping into the hearts and minds of readers, especially women readers, wherever they may find themselves. Hillbilly Madonna reminds us that even if we are "a platter of stone, bones / stacked on top of each other," we are still capable of miracles.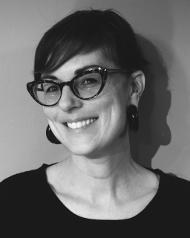 Jessica Cory teaches at Western Carolina University and is a PhD candidate specializing in Native American, African American, and environmental literature at the University of North Carolina, Greensboro. She is the editor of Mountains Piled upon Mountains: Appalachian Nature Writing in the Anthropocene (WVU Press, 2019) and the co-editor (with Laura Wright) of Appalachian Ecocriticism and the Paradox of Place (UGA Press, forthcoming 2023). Her creative and scholarly writings have been published in the North Carolina Literary Review, North Dakota Quarterly, Northern Appalachia Review, and other fine publications. Originally from southeastern Ohio, she currently lives in Sylva, North Carolina.