Interview with Frank X Walker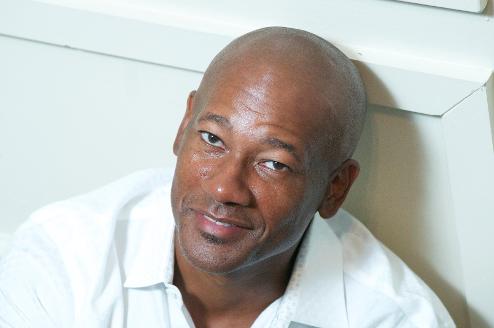 Frank X Walker, a native of Danville, Kentucky and the first African American writer to be named Kentucky Poet Laureate, is a writer, artist, and educator who has published twelve poetry collections. Walker coined the term "Affrilachia" and co-founded the Affrilachian Poets. His 2013 collection, Turn Me Loose: The Unghosting of Medgar Evers, won the 2014 NAACP Image Award for Poetry and the Black Caucus American Library Association Honor Award for Poetry. His collection Buffalo Dance: The Journey of York, won the 2004 Lillian Smith Book Award, and he adapted for the stage his collection Isaac Murphy: I Dedicate This Ride, which earned him the Paul Green Foundation Playwrights Fellowship Award.
Voted one of the most creative professors in the south, Walker's honors include a 2004 Lannan Literary Fellowship for Poetry as well as fellowships and residences with Cave Canem, the National Endowment for the Humanities, and the Kentucky Arts Council. In 2020 Walker received the Donald Justice Award for Poetry from the Fellowship of Southern Writers. The recipient of honorary doctorates from University of Kentucky, Transylvania University, Spalding University and Centre College, Walker is the founding editor of pluck! The Journal of Affrilachian Arts & Culture and serves as Professor of English and African American and Africana Studies at the University of Kentucky in Lexington.

We talked to Frank X Walker about one of his most recent projects: an updated and expanded version of his 2004 award-winning collection, Buffalo Dance: The Journey of York. According to his publisher, University Press of Kentucky, this updated edition uses "a blend of extensive historical research, interviews, transcribed oral histories from the Nez Perce reservation, art, and empathy to breathe new life into an important but overlooked historical figure. Featuring a new introduction, preface, and sixteen additional poems, this powerful work speaks to such topics as race, literacy, slavery, and Native Americans, while reawakening and reclaiming the lost 'voice' of York."


Still: The Journal: One of the stunning features of your career as a poet across time has been that of giving voice to the ignored, the undocumented, the invisible. In the preface to this expanded edition of Buffalo Dance: The Journey of York, you say "I believe every attempt to silence or erase York wakes up something buffalo in us too." Can you talk more about what that means?
Frank X. Walker: The singular motto of the Affrilachian Poets since the early '90s has been to unsilence the muted and give voice to the voiceless. As one of the founders of the group, I personally think of it as a combination of an activist mindset and an obsession with history and truth telling, especially in those instances where what was offered as historically correct (however flawed) was offered as the absolute truth. And I seem to have a particular distain for such "truths" that prop up patriarchal and white supremacist ideas by removing the true contributions of Black and Indigenous people of color and Women.


Still: How—and maybe, why—does York keep speaking to you even nearly 20 years after the publication of the first printing of Buffalo Dance?
FXW: I'm not sure I can answer this one, beyond saying that as the herd of tribute buffalo tattooed across my body might suggest, I feel a kinship with York and his story. The amount of research I've done in search of his truth, the many trips out west and time spent with the Nez Perce Tribe on the reservation has been life changing. There are versions of his life, particularly how it ended, that are disputed among historians even today. There are more details about his enslaved life that only recently came to life and remind me that the whole story is yet to be told, which might also explain why I've already completed a third volume in this saga, which is already in the hands of University Press of Kentucky. When forced to look at it from another perspective, even I admit that it probably looks a bit obsessive.



It has always troubled me a bit that the book was more popular out west than in Kentucky. I fear that people don't think of it as a Kentucky story, although nine young men from Kentucky along with York and Clark all joined the expedition at the Falls of the Ohio.






Still: The Journal: You've written and included 16 new poems for this new release of Buffalo Dance. How did you envision the function of these new poems, and what do you hope they will do for readers?
Frank X Walker: I believe the new poems allow the story to go a bit deeper and reflect some of the additional knowledge I continued to gather even after the publication of the second York book, When Winter Come. I think it also more solidly connects the story to Kentucky, which was also important to me. It has always troubled me a bit that the book was more popular out west than in Kentucky. I fear that people don't think of it as a Kentucky story, although nine young men from Kentucky along with York and Clark all joined the expedition at the Falls of the Ohio. Many of the new poems occur before or reference moments that reach back to life in Kentucky before the expedition.
Still: You've noted before that you think of York as the original Affrilachian Poet. Could you explain what you mean by that?
FXW: I can't help but think about York's voice and these poems as actually being authored by him and not me. I believe that's what gives them any power at all, and what makes historical poetry which is grounded in persona, as a form, so significant, allowing it to do the work of historical fiction. Once I accept that notion, it's only a small step to recognize that if he was "writing" these poems in 1803 then he was doing it long before me, which makes him the original. Plus, him telling his own story challenges the dominant narrative I grew up with which suggested that the expedition was completed by just Lewis and Clark and not 42 people including Sacagawea and York.
Still: Re-reading Buffalo Dance: The Journey of York with the addition of these new poems reinforces one of the major themes of this collection: the central role of literacy and storytelling in preserving culture and history. In "Traveling Men," for instance, York compares reading to "a just-married man / finally, at home alone with his bride." How do you see roles of reading, speaking, and writing functioning throughout this collection and for York?
FXW: Thank you for that observation and important question. The power dynamic at work in York's story for me that is as significant as his troubling enslavement is his illiteracy, even though they are bound together. The York I imagine, though physically very powerful, recognizes his lack of power and the power of literacy very early in the narrative and continues to wrestle with it though out his life. It is the one thing he openly pines for even more than his own freedom, while also seeking other ways to illustrate his intelligence and empowerment by "reading" plants and animals, people's eyes and faces, and even the sky.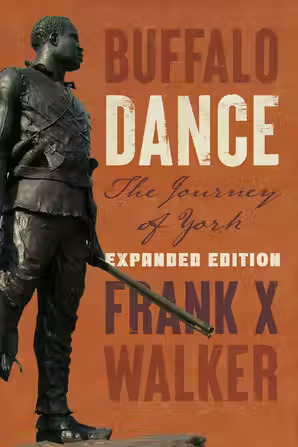 Traveling Men
Nothing is more certainly written in a book of fate than that
these people are to be free. ~

Thomas Jefferson
I watch the white man's face
when they turn the leaves in a book
an come to understand that reading
can be like taking a journey in your head.
When Massa Clark finger the words,
he seem to take no pleasure in it,
but Massa Lewis face say he a just-married man
finally, at home alone with his bride.
He get lost in books an drift so far away
no amount a ruckus 'round the fire
or calling his name seem to reach him.
Sometime he return after closing the pages
an rub his stomach like a man
who just swallow a good meal.
I wonder if he travel to the same place
Old York go when telling our people's stories
or the place bonded-men go when they talk
'bout what they gone do when free,
then close they eyes an taste it.
Still: The Journal: Re-reading this collection also reminds me of what a ruminator York is. (Comic book name idea: York the Ruminator!) Or maybe York is more like a philosopher/priest. Anyway, I admire how York works out his observations and conclusions while he's talking. How do York's habits of thought and speech help you, Frank the writer, work out the construction of the poems? Could you talk a little about your approach to craft with these poems?
Frank X Walker: York, as a comic book, is a genius idea.
My approach to crafting persona poems feels almost unconscious to me after five historical poetry collections but my approach is still the same; trusting what I call MRI+E, or rather Memory, Research, Imagination and Empathy. This process has become what I consider my foundational philosophy as it relates to writing poetry, particular Historical Poetry, where research is so paramount. This is also the base line I use in my classrooms with students at all levels.
Still: You have been working with a filmmaker to bring York to life on film, right? Do you have any updates about whether York will make an appearance on the big screen?
FXW: I don't have any useful updates about when the film will drop. I do know it has been "greenlit" and is in what I'm told is pre-production. Working with filmmakers has made me feel less knowledgeable about how films get from idea to screen. I learned very quickly that it is a very circuitous route and that it was probably best to let go of any hopes that the filmmaker's vision and preferred final narrative even match my own. I was perhaps over optimistic about how soon the finished product might happen after our month together our west and have since removed myself emotionally from the project to protect my own heart. I am now waiting patiently on a trailer, a release date, and the film like everyone else.
Still:
Could you tell us a little about your collaboration with Ron Davis and the publication of your children's book in early 2023,
A is for Affrilachia
?
FXW: OMG. I am so head-over-heels in love with the final product from this collaboration with Ron. He is such an amazing artist. I absolutely love every single page, and I melt every time I see the cover image. It is absolutely stunning.


The book drops in February, 2023. It's not a traditional children's alphabet book in as much as serving young readers exclusively vs the young at heart. The highlight of the book is the glossary that serves up more than a bit of African American history of Appalachia. Though it will likely irritate at least one person, who has been at war with the word since it fell into wider usage, this book picks up where the word Affrilachia left off, challenging old stereotypes, teaching, illustrating, and celebrating the wonderfully diverse and rich history of the region. I really hope readers will connect with it.

Still: Finally, do you have a good book recommendation for us? What have you been reading that we also should be reading? And what are you writing these days?
FXW:
I'm reading Geraldine Brooks' new novel,
Horse
. So far I'm loving the story, but I'm more impressed by what I'm learning about how her commanding attention to detail and journalistic curiosity can bring a thing alive and so much more. I believe this is the book I needed to read in order to finally complete the last edit on my own fiction manuscript that also travels back and forth in time. I'm working on two different poetry projects that I hope to dive into during what I hope will be my upcoming sabbatical next year.