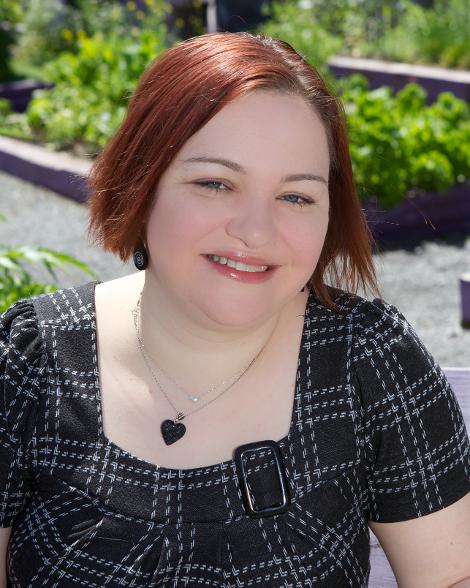 We're thrilled to share the news that Julia Watts will be joining our editorial team as guest fiction editor for 2022. Julia's extensive experience as a fiction writer for diverse audiences will serve her well, and she recently told us that she's "tickled to be invited to be guest fiction editor for Still and is hoping for lots of submissions which reflect the diversity of the region."
Julia grew up in Southeastern Kentucky, and says she is proud to be both an Appalachian and a queer writer. Her work most often depicts the lives of LGBTQ+ characters in the region. She has published over a dozen novels for adult and young adult readers including the Lambda Literary Award winning Finding H.F., the Lambda Literary Award finalist The Kind of Girl I Am, and the Golden Crown Literary Award winner Secret City. Her 2018 novel Quiver was an Indie Awards finalist, a VOYA Perfect 10 Award winner, and a Southeastern Independent Booksellers' Okra Pick. In addition to her fiction experience, she is the co-editor, with Jeff Mann, of the acclaimed anthology LGBTQ Fiction and Poetry from Appalachia, which was also a Lambda Literary Award finalist.
Julia lives in Knoxville and is a member of the East Tennessee Writers' Hall of Fame and was recently the recipient of the Tennessee Library Association's Intellectual Freedom Award. She earned the MFA from Spalding University, and she taught college English for over twenty years. She recently "retired" to pursue a PhD in Children's/Young Adult Literature at The University of Tennessee.
When not writing or reading, she enjoys cooking, swimming, and spending time with her family and her many pets. Her new novel, Needlework, was just published by Three Rooms Press. Read a recent interview at Fiction Writers Review where Julia talks about Needlework, queer visibility, and Appalachian culture.
We're very excited about working with Julia in the coming year. Be sure and check out our upcoming call for submissions (Dec. 1-15), and send Julia something to read.