Home after Europe
poetry by Michael Lyle
is a grieving dream
that fades like mist
in the glare
of the familiar,
the bookish scent of centuries
overwhelmed by dryer sheets'
chemical miasma
the timbre and texture
of foreign voices
drowned by my birth patois.
Hidden urgencies
nearly claimed
slip like fingers
from lofty ledges
where only lichens live.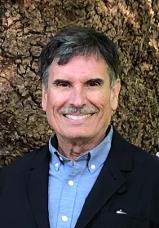 Michael Lyle is the author of the poetry chapbook, The Everywhere of Light (Plan B Press) and his poems have appeared widely, including Atlanta Review, The Carolina Quarterly, The Hollins Critic and Poetry East. He lives in Virginia's Blue Ridge Mountains after careers as a TV Producer/Director, an English teacher, and an ordained minister.