Violets purple
the fallen
autumn leaves.
February now
tempts us
with robins.
Septic brown
and frothing,
creeks breed.
Bitter sound
that quiet
of indifference.
Truth is
always
in the garden.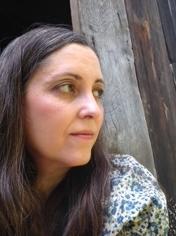 Patsy Kisner
is the fifth generation of her family to live along the waters of Sycamore Creek in central West Virginia, and much of her writing is centered around place. Her poems have appeared in
Pine Mountain Sand & Gravel, Appalachian Journal, Sheila-Na-Gig online
, and
Women Speak, Vol. 8
. Her poetry chapbook,
Inside the Horse's Eye
(2016), and her poetry collection,
Last Days of an Old Dog
(2018), were published by Finishing Line Press.