Still Life ~ craft + creativity
Still Life is our regular feature that invites writers, artists, and musicians to share a favorite creative prompt or craft lesson, or to tell us about a book, poem, song, or film that's been inspirational to them. Still Life offers opinions, experiences, or lessons on creativity, artistic processes, and the role of arts in culture.
For this installment of
Still Life
, we're featuring one of the generative poetry prompts offered by poet, fiction writer, editor, and writing teacher Sarah Freligh from her popular
Poetry Boot Camp
classes.
Now, here is a prompt that will satiate your hunger.


The Poem as Word Salad: A Poetry Prompt
by Sarah Freligh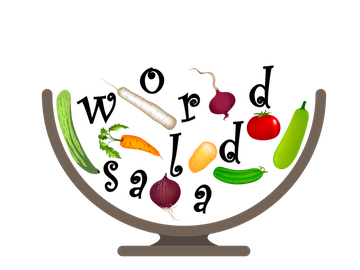 In an effort to incorporate more good stuff into my diet, I've been on a mission to find the perfect salad, one that is not a prelude to the meal but the meal itself and one that is so satisfyingly filling that I won't need to hit the peanut butter jar to stave off the pre-bedtime munchies.
The answer every time is balance: carbs (veggies, fruit, starch and whole grains) + protein + healthy fat and voila! Delicious and not hungry. Also, layering the ingredients. This takes practice.
What works for salads also works in a poem: a balance of ingredients and practice. Have at it.
The Ingredients:
1. No more than twenty lines.
2. Use at least five of the following words in your poem:
roof
violet
bicycle
cradle
sip
ruin
bruise
repeat
leap
sorrow
3. Use at least three words that "balance" your list words, i.e., sorrow/glee, cradle/grave, sip/gulp. (Note that "balance" is however you interpret it).
4. Noun a verb and verb a noun (i.e., Anthimeria, a rhetorical device that uses a word in a new grammatical shape: The woman turtled along the road. )
5. Have fun.
6. Did I say twenty lines? Twenty lines, no more.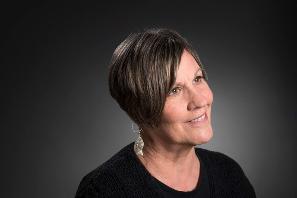 Sarah Freligh
is the author of five books, including
Sad Math
, winner of the 2014 Moon City Press Poetry Prize and the 2015 Whirling Prize from the University of Indianapolis, and
A Brief Natural History of Women
, forthcoming in 2023 from Harbor Editions. Recent work has appeared in the
Cincinnati Review miCRo series, SmokeLong Quarterly, Sun Magazine, the Wigleaf 50
, and in the anthologies
New Micro: Exceptionally Short Fiction
(Norton 2018),
Best Microfiction
(2019-22) and
Best Small Fiction 2022
.
Among her awards are poetry fellowships from the National Endowment for the Arts and the Saltonstall Foundation.