Still Life ~ craft + creativity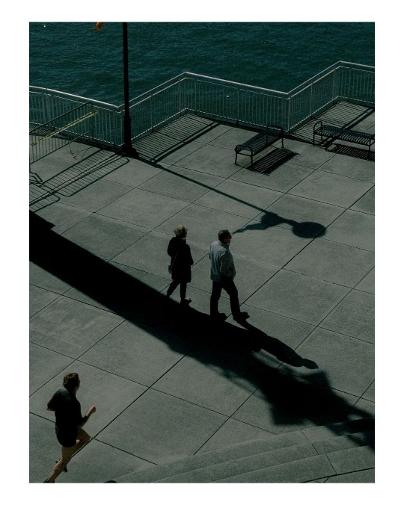 Still Life is our regular feature that invites writers, artists, and musicians to share a favorite creative prompt or craft lesson, or to tell us about a book, poem, song, or film that's been inspirational to them. Still Life offers opinions, experiences, or lessons on creativity, artistic processes, and the role of arts in culture.
In this installment of
Still Life
, we excerpt some writing prompts from award-winning creative nonfiction writer Sonja Livingston. In 2020, Sonja published
Fifty-Two Snapshots: A Memoir Starter Kit
, a book she describes as "practical advice and 52 tried and true prompts designed to get you writing your nonfiction project, one short 'snapshot' at a time."
Below you can read an excerpt from the Introduction and try your hand at two snapshots. Thanks to Sonja for giving us permission to reprint from her craft book.
from Fifty-two Snapshots: A Memoir Starter Kit
by Sonja Livingston
Start with a Snapshot
I wrote my first memoir, Ghostbread, as a series of snapshots. I'd remember something and write it down. I might remember the time someone stole the silver dollar from the coat closet in 1st grade or the time I got ice skates for Christmas when we lived on the Tonawanda Indian Reservation near Buffalo. I didn't know what I was doing necessarily. Memories would simply arrive, and I'd do my best to describe them, one snapshot at a time. By snapshot, I don't mean actual photos, but a picture, scene, image (a certain sound or smell or sight) that conveys the basic essence and imagery of a memory as it arises. . . .
This little booklet is about making full use of past and present moments—the mysterious awkward challenging shimmering moments that make up our lives. The difference between the would-be memoirist and the actual memoirist lies in what you do with them. So go ahead. Grab that old photograph of your mother posing on the Jersey Shore back in 1928. You don't need any fancy formulas, writerly secrets or pull-out charts. You don't need any bells and whistles. You are the bell. You are the whistle. You have everything you need to begin right now.



Prompt: I Remember
Part I: Write the words "I Remember" at the top of a page. Next—without overthinking it—make a list of memories. Write whatever comes to mind. Be specific. Instead of writing, "I remember the first day of my new school," say something about it, like the way the classroom looked as big as a football field or the other kids stared or you looked at the ground for an entire hour.
Challenge yourself to conjure memories that engage not only sight, but sound, scent, taste, and touch. For example, if you remember the day your dog ran away, describe the color of his fur and how fluffy it was. If you remember your grandma's unique scent, tell us it was like mint and Vaseline, or the lavender candies she always chewed. Such sensory details help bring memories to life. Grab your pen or laptop and make a list of whatever comes. Write for 5 minutes.
Part 2: Choose one of these memories to expand into a paragraph or two. Keep this list to return to. Expand another memory when you get stuck.
Option #2: Make a list of what you don't remember, or what you wish you remember, etc.
Prompt: Things That Make Your Heart Beat Fast
Sei Shōnagon was a 10th century Japanese courtier who recorded her thoughts, observations and opinions in her Pillow Book. Her mini essays often take the shape of snapshots, poems and lists, such as her "Things that make your heart beat fast," in which she includes: a sparrow with nestlings, a sudden gust of rain, lighting fine incense, and looking into a clouded Chinese mirror.
Make your own list of things that made your heart beat fast. If you prefer to use less poetic language, make a list of joys or delights. Spend 5 minutes on your list, choose one item and flesh it out. Or, if you prefer, keep on going with the list and see how it works on its own. Write this from the perspective of a younger version of yourself or from your present point of view.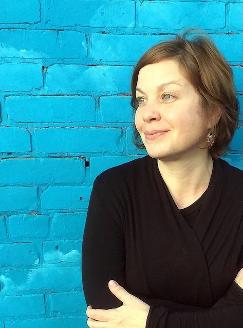 Sonja Livingston's first book, Ghostbread, won an AWP Book Prize for Nonfiction and has been adopted for classroom use around the nation. Her essay collections, Ladies Night at the Dreamland and Queen of the Fall, combine history, memory and imagination to illuminate the lives of girls and women. Her latest book, The Virgin of Prince Street: Expeditions into Devotion, uses an unexpected return to her childhood church as an occasion to explore the changes in the Church and in her own life. Sonja is an associate professor of English at Virginia Commonwealth University (VCU) in Richmond and teaches in the Postgraduate Program at Vermont College of Fine Arts (VCFA). She is married to the artist Jim Mott and splits her time between New York State and Virginia. Read two of Sonja's latest "Snapshots" in The Cincinnati Review and visit her video series The Memoir Cafe.