Polar Vortex with Bees by Thomas Alan Holmes
December was erratic; Christmas Day
was warm enough for jackets, New Year's Day
I thought I saw a bee fly from the tree
that's suffered heavy winds for months, that creaks
until I'm sure a break will happen soon,
the bees disperse. I've thought for weeks and weeks
of Animal Control, somebody said
they'd send an apiculturist, but I
have thought of hive collapse and hope instead
to let the bees live where they are as long
as that tree stands with their hive deep inside.
Then cold—though we were spared the layered ice,
a darkened, chilly house, it hurt to step
outside; all bundled up, my knuckles ached
in that cold quiet. I could find no tracks
of anything, no rabbits, birds, or dogs,
and that was just four days ago. And then,
just yesterday it was as warm as spring,
and bees were swarming at the trunk, and I
searched for a bloom that they might find, confused
that they would leave their warm confinement, thawed
for days before the February freeze.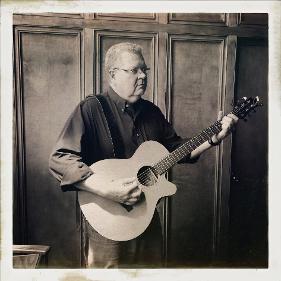 photo: Michelle Joy Handler
Thomas Alan Holmes
has lived in Appalachia all of his life, the past thirty years in East Tennessee. Now a member of the East Tennessee State University English faculty in Johnson City, he has recently published his first poetry volume,
In the Backhoe's Shadow
(Iris Press, 2022). Other recent work has appeared in
Pine Mountain Sand & Gravel, Appalachian Journal
, and
Appalachian Places
.
The Fire That Breaks: Gerard Manley Hopkins's Poetic Legacies
, co-edited with Daniel Westover and published by Clemson University Press, contains his essay about Hopkins's influence on contemporary Appalachian poetry.