Our annual contests are now closed. Please check back soon for announcements about the 2017 Contest winners and finalists.
Still: The Journal 2017 annual Writing Contests
in Fiction, Poetry, and Creative Nonfiction
The editors of Still: The Journal announce the 2017 Writing Contests for fiction, poetry and creative nonfiction. Contest entries should be in keeping with our publishing mission which states: "Our emphasis is on the literature of the Southern Appalachian region, and we are committed to publishing excellent writing that does not rely on clichés and stereotypes. We want to feature writing that exemplifies the many layers and complexities of the region or that is written by an author with a connection to the region."
Contest Prizes:
$200 each for first-place winners of fiction, poetry, and creative nonfiction, and publication in Still: The Journal, 25: Fall 2017. All other contest entries will be considered for possible publication. Previous first-prize contest winners are ineligible to enter 2017 contests in the same genre but may submit to other genres.


Contest Judges:

Fiction ~ R. Dean Johnson
R. Dean Johnson
grew up in California and now lives in Richmond, Kentucky with his wife, the author Julie Hensley, and their two children. The author of a novel,
Californium
; and a story collection,
Delicate Men
, his work has appeared in
The Louisville Review, Salt Hill, Slice, The Southern Review
, and elsewhere. An Associate Professor at Eastern Kentucky University, he also directs the low-residency MFA in creative writing program, Bluegrass Writer Studio.
Poetry ~ Marc Harshman
Marc Harshman
is currently the seventh poet laureate of West Virginia. His second full-length poetry collection,
Believe What You Can
, won the 2017 Weatherford Award for Poetry. He has authored over a dozen children's books, including
The Storm
, a Smithsonian Notable Books, and most recently,
One Big Family
. His work has appeared in
The Georgia Review, Emerson Review, Salamander
, and
The Chattahoochee Review
and has been anthologized widely. His monthly show for West Virginia Public Radio, "The Poetry Break," began airing in January, 2015.
Creative Nonfiction ~ Sarah Einstein
Sarah Einstein
is the author of
Mot: A Memoir
(University of Georgia Press 2015), which was awarded the AWP Series Prize in Creative Nonfiction, and of
Remnants of Passion
(Shebooks 2014). Her essays and short stories have appeared in
The Sun, Ninth Letter, Walk Till the Dogs Get Mean
and other journals and anthologies. Her work has been awarded a Pushcart Prize and a Best of the Net Award. She earned the MFA in Creative Writing from West Virginia University and the Ph.D. in Creative Nonfiction from Ohio University. Born in Huntington, West Virginia, Sarah Einstein teaches Creative Writing at the University of Tennessee at Chattanooga.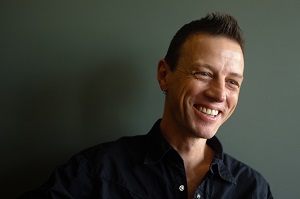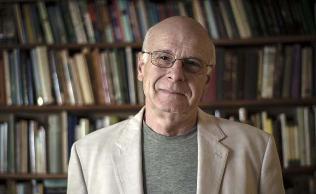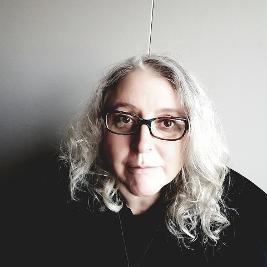 Contest Rules:
Submitted contest entries must be unpublished and should not have previously appeared in print or online in any form, temporarily or permanently, including blogs, social media, and websites.
Simultaneous entries are accepted. Please let us know if your submissions will be published elsewhere before the contest ends. Please withdraw submissions using the online submission system. For withdrawals of a single poem from a packet, do not withdraw the entire submission; simply leave a comment on your submission via the submission manager or write us at contest@stilljournal.net.

We accept only electronic submissions and fee payment through Submittable. The contest reading fee is $12 per entry, payable through Still's Submittable account, which can be accessed below.


An entry is defined as: one short story, or one creative nonfiction piece, or up to three poems.


Multiple submissions in multiple genres are acceptable as long as you pay a separate entry fee for each submission. Contest entry fees cannot be refunded under any circumstances.


Manuscripts should be formatted in a standard 12-point font and should have numbered pages. Prose must be double spaced. Poetry should be single spaced. Prose entries must not exceed 6,500 words. Poetry entries should not exceed 80 lines per poem. Poetry entries can include 1-3 poems in one file.


All contest entries are processed and read on a "blind" basis; therefore, your name or any other identifying information must not appear anywhere on the manuscript(s).

Students/colleagues/relations of a judge are not permitted to enter submissions to that judge's genre.
Previous first-prize contest winners are ineligible to enter 2017 contests in the same genre but may submit to other genres.
Deadline is 11:59 p.m., September 9, 2017.

Winners will be notified after October 1, 2017. Winning entries and finalists will be announced publicly in Still: The Journal, Issue 25: Fall 2017 (published in late October 2017).

Failure to follow any of these guidelines will result in disqualification. No entry fees can be returned.

Inquiries or questions should be directed to contest@stilljournal.net