Silas House
poet laureate of Kentucky, 2023-2025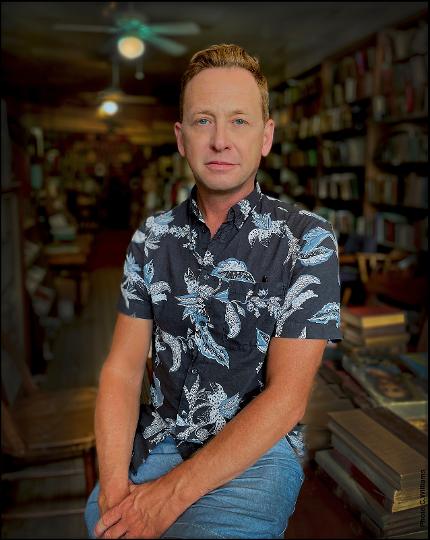 We're so happy for our friend Silas House and his appointment by Kentucky Governor Andy Beshear as the newest Kentucky Poet Laureate. Silas co-founded
Still: The Journal
in 2009 and served as fiction editor until 2020.


Still: The Journal
grew steadily because of Silas, and we were fortunate to have his head and heart here with us through our first eleven years. He curated and edited our fiction offerings and worked diligently on all the general aspects of our issues beyond fiction: soliciting and securing interviews, reviews, musical and visual artists, and
Still Life
features (which Silas initiated).
Silas published his seventh novel,
Lark Ascending
, in 2022 to wide acclaim. (Read
our interview with Silas
about
Lark Ascending
. Read his poem
"Rivers"
in our summer (2023) issue.) In a recent interview with Jayne Moore Waldrop for
Southern Literary Review
, Silas outlined his platform as Kentucky Poet Laureate:
I have two projects in the works. The biggest one is an initiative to work with several teachers to implement
oral history programs in their classes that will get students to talk to their elders. Growing up, being with
my elders was foundational for me, as a writer and as a person. And I don't see that interaction happening
as much these days, so I want to foster that. I'll go into classrooms, teach students how to take a good oral
history and how to write a magazine-style feature for the project. They'll write that, transcribe the oral history, collect some pictures, and we'll make a website repository for them all as a living document—conversations
between young and old Kentuckians. I hope to start that immediately in the upcoming school year. I am also working with the Carnegie Center for Literacy and Learning [in Lexington] to start a podcast that will focus on writing lessons. Each episode I'll focus on a particular topic—dialogue, sense of place, characterization, etc.—
and I'll give a little lesson on that, then bring on a guest to get their insights on that topic. We'll also include a writing prompt. So it will be available for teachers to use in teaching writing classes or it will also be there
just for anyone who is interested in writing. Of course I'm also trying to visit as many schools and libraries
as I can and try to lift up the voices of emerging writers.
Silas House, Kentucky Poet Laureate 2023-2024,

induction ceremony on Kentucky Writers' Day, April 24, 2023